Rare Cars from the past
For such a small island, we are always surprised of what ended up
here along the years and to mention a few, here's our Top 10!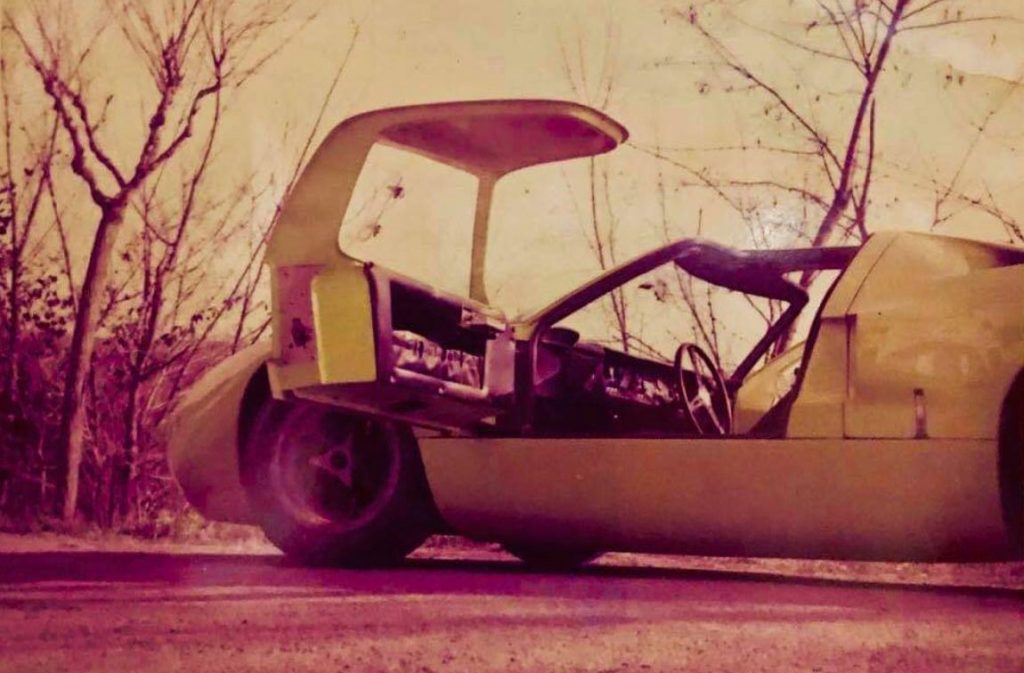 1966 Ford GT40 P/1013:
"This is a Ford GT40 P/1013 which my mum Carol Harvey (Nee Cassar Torregiani) owned back in 1969. I remember my mum taking me with her to the airport to refuel with aviation fuel. Unfortunately with the state of our roads and with grandpa always worried sick she had to sell it back to the UK, to the same owner she had bought it from, Willie Green. Nowadays this is part of a Belgian private car collection"

– Charmaine Slottsdahl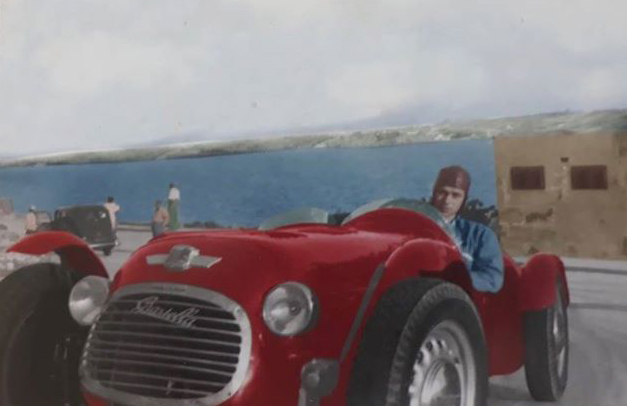 Stanguellini?
A coloured black and white photo of a rare racer car coming from Cirkewwa in the 70s. We don't know exactly what car this is but some mention it as a Stanguellini, an Italian maker of small sports cars, based in Modena and founded by Vittorio Stanguellini; it was most active between 1946 and 1960. They continued to produce competition cars until 1981, when Vittorio Stanguellini died; thenceforth, the company devoted to vintage cars.
Iso Bizzarini B-0206:
This is an Iso Bizzarrini, one of the most interesting race cars we had in Malta, I remember it being frequently parked in front of Beachaven, Xemxija where in fact this photo is taken. I remember it being in another 2 colours apart from this black, it was in yellow and in red. It was imported by an English guy and along the years it was sold abroad.
– Charles Sammut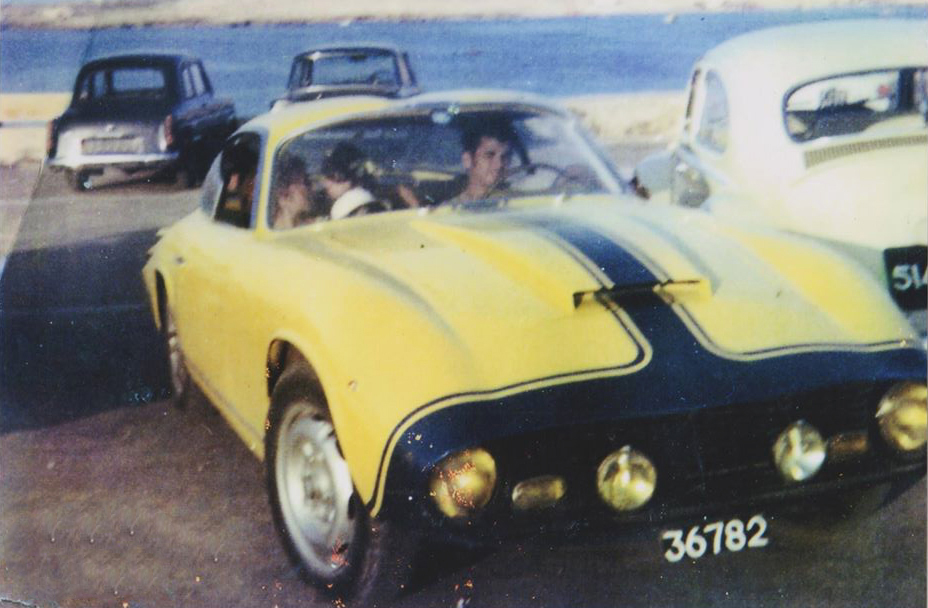 Lancia Zagato:
This was owned by my father Tarcisio Borg and the photo is taken back in 1972. This used to be raced in Italy and it was quite a unique car. My father had painted the car in orange behind the school in Gzira and along the years he had sold it to a guy from Sliema and after some time this guy bought a Mini Cooper S and he ended up scrapping this car, the differential ended up used on a Caravan and most of the body was buried in a field in Gzira, where today a block of apartments is built on top of it.
– Tarcisio Borg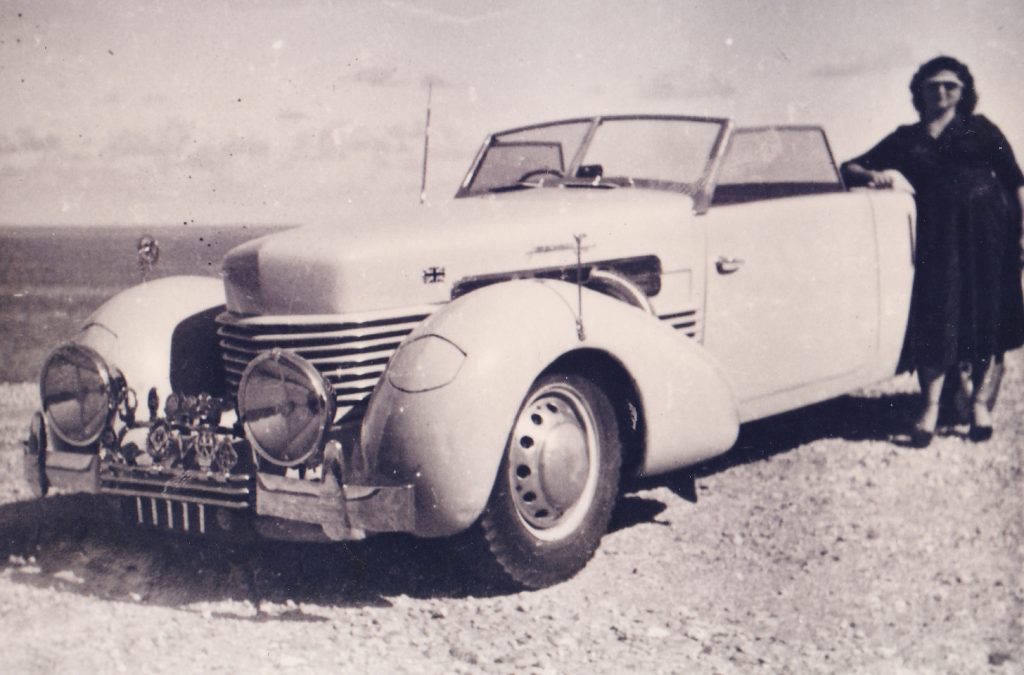 1937 Cord, model 810 Phaeton Convertible:
This was owned by Charles Griscti 'Tal-Fajju' from Gzira who had Red Wheel Garage in the UK. What I remember him telling me was that since he had Red Wheel Garage in London and his relatives had Red Wheel Garage in Malta, in Gzira and Sliema, he used to visit a lot and he had brought over the Cord with him at least 5 times. In fact he told me that the registration number on the car changed every time. The number shown 11111 was later on Maurice Cilia's 'ir-Rex' Jaguar XK150.
– Victor Zahra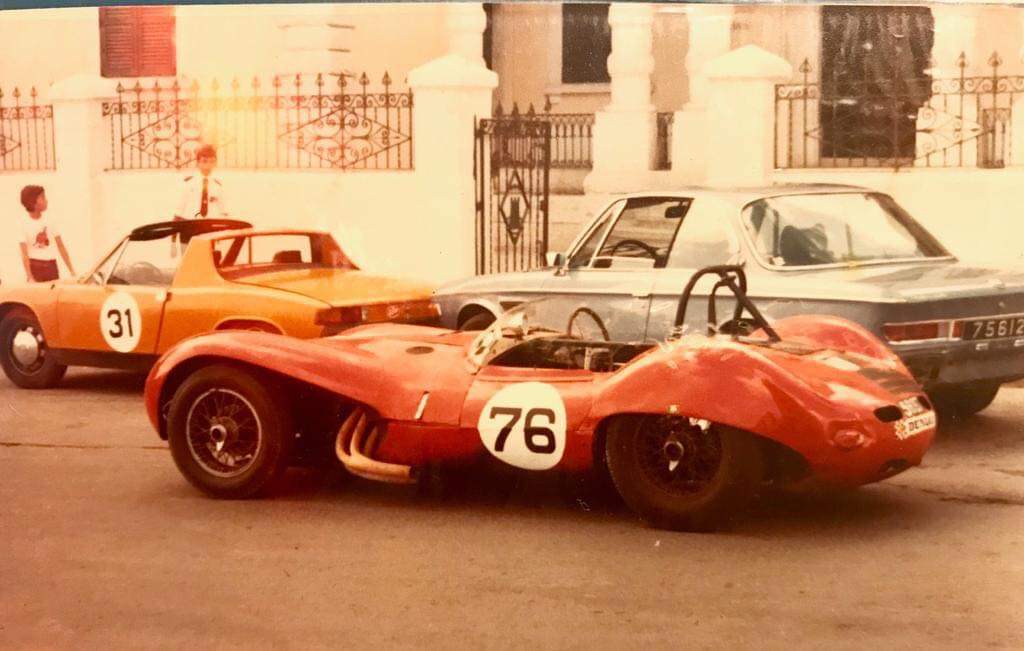 1957 Parsons Maserati:
This is a 1957 Parsons Maserati, a one off as every car Parsons built was different, he only built 4 in total. This car was powered with a Maserati 1500cc, dry sump 4 cylinder race engine through a Moss gearbox as used in C, D, and E type Jaguars with a Didion rear suspension set up. Geared with a high ratio differential 3:1 for a long circuit. Having been imported in 1967 by my sister. This photo was taken at Font Ghadir in Sliema in 1974 while the cars were getting ready for a Hill Climb.
– Nick Torregaini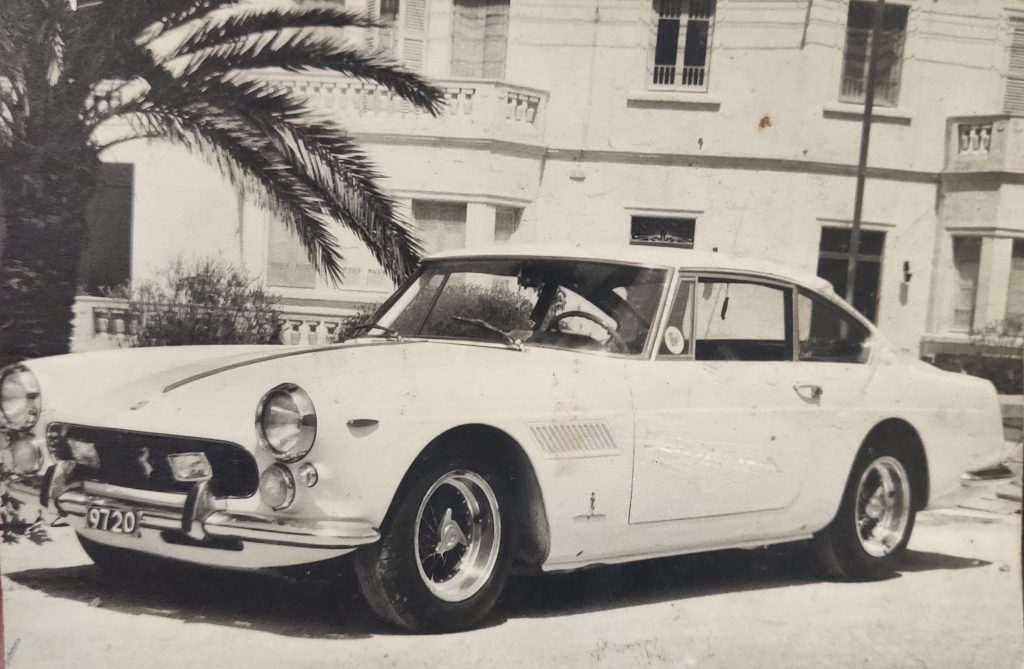 1962 Ferrari 250 GTE 2+2:
This was imported to Malta from Italy in 1968 by Costantino Borġ "iż-Żundajru" of Highway Auto Dealer and was bought a year later by my father Gejtu Auto Dealer, "is-Sillar". He used to race it at Ta' Qali and as a dealer it was one of the most difficult cars to sell at the time as in 1972 the Petrol was increased to 12 Shillings and everyone was replacing the engine to Diesel, even my father was considering swapping it but thankfully he swapped it just in time with a Plot in Msida Valley Road from Chetcuti & Bianco.
– Gaetano Camilleri
Lotus 11 (XI – Le Mans):
On 21 January 1968 I had participated with this car in the "Dunlop" Sprint organised by the Forces Driving Club at R.A.F. Hal Far which unfortunatly this had to be suspended after followers had invaded the track. This car with a 1150cc Coventry Climax engine, had recorded a better time than a Ford Mustang! I sold the car in 1981 to a Mr. Vella who then sold it to Mr. Mizzi of Industrial Motors Ltd. This eventually had been re-exported. I still regret selling the car.
– Alfred Farrugia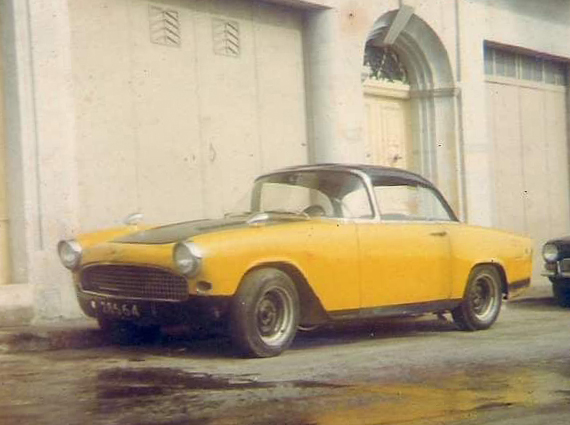 Simca Aronde Plein Ciel:
This is one of the most interesting cars my brother Lino owned apart from a good selection of Alfa models. I remember when my other brother Tony turned 18 in 1971, Lino had sold it to him after having it for a while. Then after some time Lino came across an Alfa Giulietta for sale and persuaded Tony to buy it and Tony sold the Simca back to Lino to buy the Giulietta. If I am not mistaken this Simca had an Austin Healey engine which did some time on a Morris Oxford which Lino also had. The Simca was an Italian import and unfortunately, I do not remember who he had then sold it to and its whereabouts today.
– Mario Brincat
1957 Abarth 750 Coupe 'Goccia':
Designed by Giovanni Michelotti for Carrozzeria Alfredo Vignale and one of two surviving prototypes out of only three built between 1956 and 1957. This rare small gem had quite an interesting history of Hill Climb racing in Italy before it ended up here in Malta in the 80s. Today this forms part of an interesting private collection in the UK and restored to it's former glory in red and black
Don't you just want to go back in time and see these amazing cars in person? Do you remember or have heard of any of these cars? Is there anything else which we should have added to the list? Let us know!